OPERA offers a broad range of services to its customers in the following disciplines:
Construction Industry (MEP Engineering, Lightning Protection, Fire Protection, Acoustics, Renewable Energy, Project Management),

Machine and Industrial Plant Design (ATEX Directive, Explosion Risk Assessment, Electrical Risk Assessment, Electromagnetic Field Shielding, PED Directive, Automation Systems, Safety-Related Control Systems) and Energy Services.
Safety-Related Control Systems
Safety Integrity Level (SIL) and Performance Level (PL) consulting services performed by TÜV Rheinland Functional Safety Engineers,

Chemical plants analysis with reference to IEC 61508 and IEC 61511,

Plant Safety and Machinery Safety study with reference to ISO 13849 series and IEC 62061.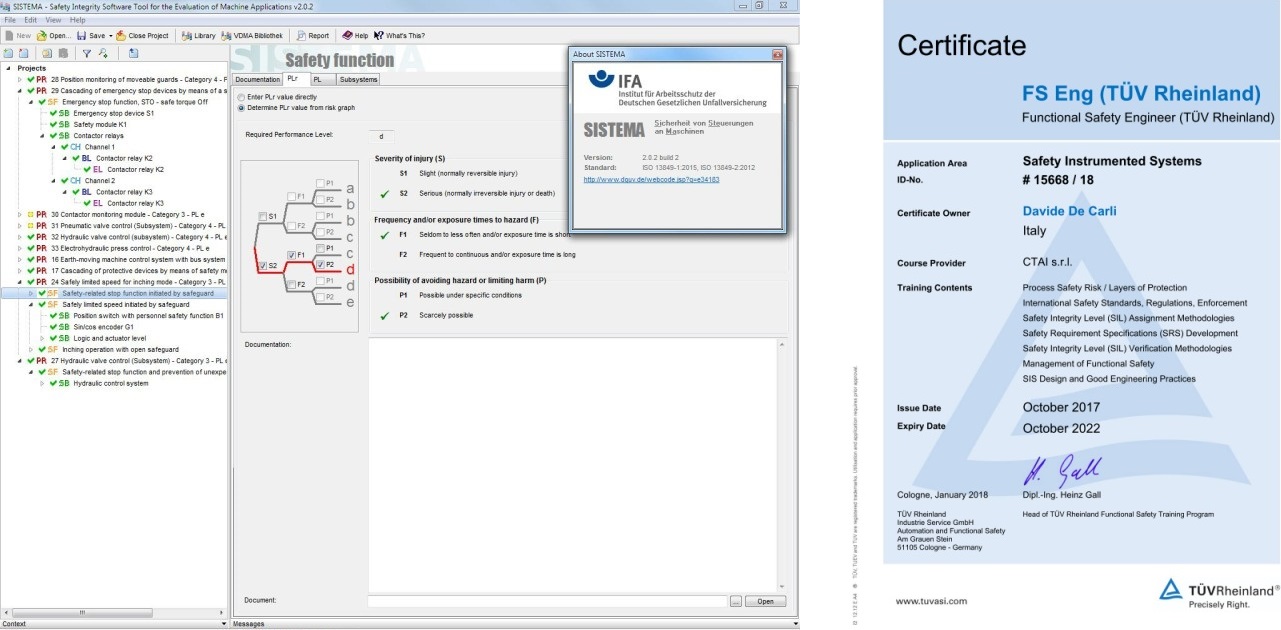 Non-Destructive Testing
Visual Testing (VT),
Penetrant Testing (PT),
Magnetic Particle Testing (MT),
Ultrasonic Testing (UT),
Radiographic Testing (RT),
Leakage Testing (LT),
Thermographic Inspections.

Acoustics
Noise Control,
Environmental Acoustics,
Building Acoustics.